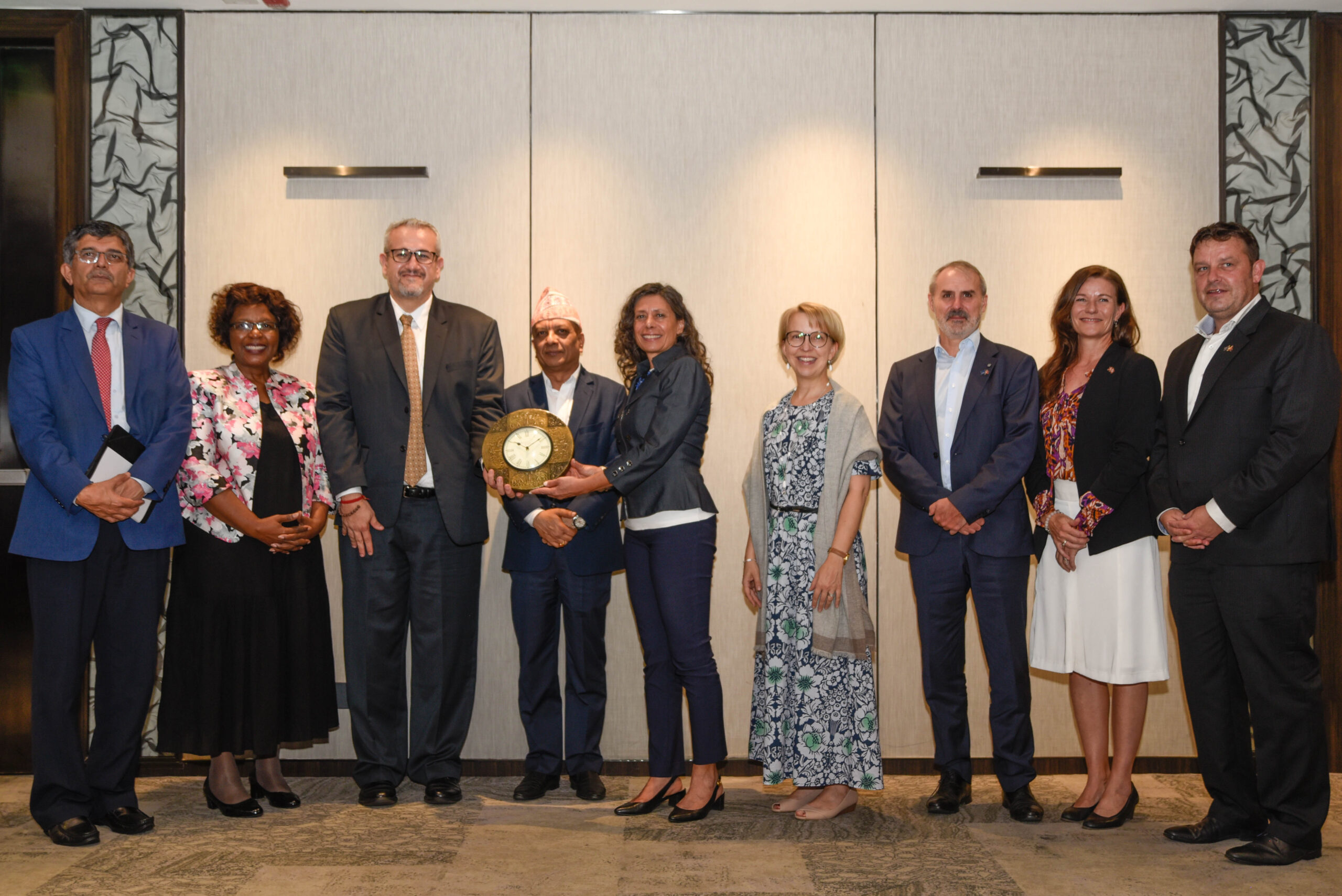 BY NAVEENSANCHAR ONLINE
Kathmandu, 17 August 2023 – The Government of Nepal and eight development partners finalized the signing of a joint financing arrangement for the implementation of School Education Sector Plan (SESP) that seeks to support Nepal's long-term goal of ensuring inclusive access to quality education for all children. The arrangement encompasses a combined US$780 million in pooled-budget support development assistance.
The SESP, developed under the leadership of the Ministry of Education, Science and Technology (MoEST), is based on a comprehensive education sector analysis that involved extensive consultations with implementors, stakeholders and beneficiaries.
The SESP covers the entire school education sector in the country from pre-primary to grade 12, including non-formal education and alternative pathways for children and youth. It is slated for completion in 2032, extending the trajectory of the education sector beyond the 2030 Sustainable Development Goal (SDG) timeline.
The strategic plan extends over a 10-year period, with funding requirements of approximately NPR 955 billion (US$7.2 billion) for the initial five years. The Government is projected to provide NPR 833 billion (US$6.3 billion), leaving a funding gap of around US$900 million.
The eight Joint Financing Partners – the Asian Development Bank, European Union, Finland, Global Partnership for Education, Norway, UNICEF, USAID and the World Bank – have committed a combined US$780 million budget support over the next five years.
On behalf of the Government of Nepal, Mr Suresh Adhikari, Secretary, Ministry of Education, Science and Technology thanked the Joint Financing Partners for their continued support and collaboration to enhance the education of children and young people in Nepal.
During the event, the joint financing partners reiterated their commitment to support the Government in implementing the SESP, including addressing the immediate and long-term impact of COVID-19 pandemic on children's leaning. In addition, the joint financing partners committed to support enhancing institutional capacity across all seven provinces and 753 local governments to contextualize and implement the plan.
Significant progress has been made over the past decades in access and participation in school education. However, the pace of progress in terms of students' actual learning outcomes has been slow, which means that even though children are going to school, they are not learning enough. The COVID-19 pandemic has further amplified the learning crisis, disproportionally affecting children from vulnerable groups and regions, who are learning the least.
UNICEF and the Embassy of Finland have been serving as the focal and co-focal points for the education development partners group for the last two years and handed over their responsibilities to the incoming focal and co-focal points the World Bank and USAID respectively today.
---